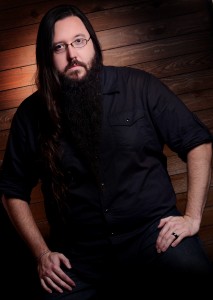 A Texas native, Androo has been performing on and off stage since he could walk and talk. He began songwriting at age 7, playing piano at age 10, gigging on multiple instruments with various bands since 8th grade, and sang in choir in high school and college. At U.N.T., he majored in Composition, minored in Music Theory and received a B.A. in Music with a concentration in voice. Androo has been teaching private music lessons for 10 years, with the last six at HMPS. There he started the Home Grown CD series that encourages students to create their own music and provides them with studio experience. He also teaches music theory, ensemble, and creative music classes at DFW PAC.
Androo has been a studio musician and singer on various albums of all styles; been individually contracted for jingles and music beds for radio, television and film; and produced over two dozen albums for others and for his own music. His original music both sells and has been written about in magazines internationally and domestically. Androo is also the band instructor and performance coach for The Robotix who were finalists on NBC's America's Got Talent. Androo, his wife and their son live in Denton.
Lessons Taught: voice, piano, guitar, bass, drums, composition/songwriting, music production
Teaching Philosophy: Customize to the individual student's style of learning and enjoyment. Music shouldn't be a chore.
Interesting fact: At age 6, he serenaded a large group of nuns with Twisted Sister's "We're Not Gonna Take It".